By Andrew P. Minigan
What's in a question?
For Ayaka, a first-grader from the Detroit area, formulating questions means "we can be curious about what we are learning and want to know more."
At Hazard High School in Kentucky, a student "felt empowered" after asking questions, "because I was the one coming up with the questions, not just the teacher."
And on college campuses, students agree questions can support their work and research in new, exciting ways. As an Ohio Northern University student reflected, "I retained the most by researching the questions my mind was most curious about, because that is the information that my mind really wanted."
These are just a few of the millions of students who recognize how learning to formulate, work with, and use their own questions can foster curiosity, catalyze research, and shift the onus of learning from educator to learner.
My colleagues at the Right Question Institute and I have had the great fortune of learning from people in diverse communities all around the world. Our strategy, the Question Formulation Technique (QFT), has been integrated into learning environments across all 50 states and in over 150 countries. Each day I refresh my Twitter feed and see new, ingenious examples of how educators take this adaptable strategy and tailor it to best support their work.
The Right Question Institute works toward democratizing access to the QFT. We believe it is a powerful, simple strategy that can support educators as they create opportunities for all learners to empower themselves. This mission — to diffuse the skill of question formulation — is why I'm elated to facilitate a handful of featured sessions this February at the Ohio Department of Higher Education's Ohio Educational Technology Conference. I hope to share an eminently practical strategy that conference attendees can use and relay to colleagues the next day — in schools, districts, and other organizations.
We live in an unprecedented age with unlimited information at our fingertips. New technology is being developed at a pace never before seen. So, what's in a question? Perhaps it is the potential for all students and learners to drive and own their learning, exercise a democratic habit of mind, and to think critically about the ever-changing world around us.
I invite you to learn with me on February 11, and I hope to have the chance to connect with you in Columbus!
Learn more about my featured sessions.
Register to access free resources at the Right Question Institute
Connect with me on Twitter and LinkedIn
---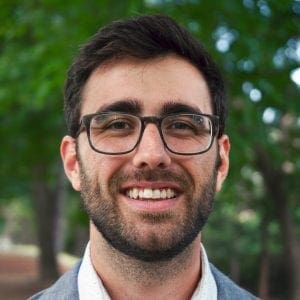 Andrew P. Minigan is director of strategy for the education program at the Right Question Institute. He is currently working on a National Science Foundation-funded project to improve the ability of doctoral researchers to ask more transformative research questions. Minigan has worked with tens of thousands of learners around the world to foster curiosity, learning, and research through question formulation. He facilitates active learning experiences with students and educators in K-12 and higher education