How can citizens and journalists ask better questions and increase accountability at all levels of our democracy?
On March 4, the Right Question Institute's Dan Rothstein will join Pulitzer Prize-winning Boston Globe Spotlight Team journalist Sacha Pfeiffer in the birthplace of American independence – Lexington, Mass. – to address this fundamental challenge facing our democracy. Part of the prestigious Cary Lecture Series, this community event is free and open to the public. There is limited seating, so we encourage you to RSVP in advance. Here's a preview of the evening's topic:
---
During a 2012 radio conversation with WBUR's Robin Young on Here & Now, Dan Rothstein, co-director of the Right Question Institute, made an observation we think deserves some fresh thought:
"You can imagine a tyranny or a dictatorship without questions, but you can't imagine a healthy democracy without questions."
Now it's 2017. Perhaps more than ever we recognize the importance of asking key questions. Together with a free press, public education and citizen participation, the right questions help drive public accountability in a vibrant democracy.
For more than two decades, the Right Question Institute (RQI) has pioneered a simple and powerful strategy that makes it possible for front-line service providers and educators to help citizens, residents, and students learn to ask better questions and participate more effectively in key decision-making processes.
During this same time, Pulitzer Prize-winning journalist Sacha Pfeiffer has also been asking questions – tough questions – and doggedly pursuing where they lead.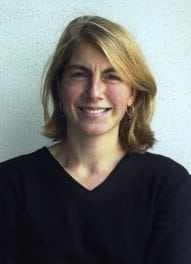 You likely know Pfeiffer from her work on the Boston Globe's investigation into clergy sex abuse, which inspired the Oscar-winning film, Spotlight. Others may recognize Pfeiffer's voice from her years at WBUR and NPR, where she hosted shows like All Things Considered, On Point, Here & Now, and Radio Boston.
At the March 4 event, Pfeiffer and Rothstein will lead a discussion about the challenge of holding institutions accountable, the role of media and citizens in a democratic culture, and how citizens and community members, not just journalists, can channel the spirit of Spotlight by learning to ask the right questions. The event is open to all and we particularly welcome the participation of area educators who have been using RQI's Question Formulation Technique and nurturing students' democratic habits of mind.
The theme of the evening will be "creating a culture of accountability in a democracy."
As an investigative journalist and national broadcaster, Pfeiffer will offer key insights and experiences that can illuminate pathways to accountability.
Rothstein, co-author with Luz Santana of Make Just O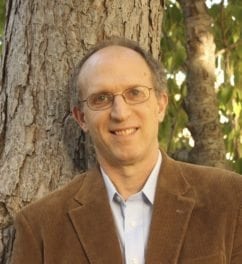 ne Change: Teach Students to Ask Their Own Questions, will share ideas from RQI's original concept of Microdemocracy, which builds upon examples of citizens, especially in low-income communities, using democratic skills of asking questions and participating in decisions during their frequent encounters with public agencies – schools, welfare offices, healthcare providers, etc. These agencies are actually "outposts of democracy" where residents interact with public institutions, which, in turn, are governed by determinations made further up the democratic decision-making chain.
Through its work in low-income communities around the country, RQI has learned how these "outposts of democracy" can be leveraged as places where individuals develop democratic skills, set expectations for accountable decision-making, and partner more effectively with service providers. By dovetailing with the Right Question strategy, which teaches skills for asking better questions and participating in decisions, the concept of Microdemocracy offers a new pathway toward greater participation in our democracy.
We invite you to this stimulating discussion, and we think you'll walk away with ideas for how to make democracy work better.
Event Details
The event will take place Saturday, March 4, at Cary Hall, 1605 Massachusetts Ave., Lexington, Mass., from 8 p.m. to 9:30 p.m. Tickets are free, but seating is limited, so please visit our Eventbrite page to RSVP.
Related Links:
Sacha Pfeiffer's Boston Globe Staff Bio
Sacha Pfeiffer's Wikipedia page
Betrayal: The Crisis in the Catholic Church co-authored by Sacha Pfeiffer
Make Just One Change: Teach Students to Ask Their Own Questions by Dan Rothstein and Luz Santana (Harvard Education Press: 2011)
Partnering with Parents to Ask The Right Questions by Luz Santana, Dan Rothstein and Agnes S. Bain (ASCD: 2016)