Dan Rothstein, Co-Director of the Right Question Institute and Co-Author of Make Just One Change: Teach Students to Ask Their Own Questions, will be delivering a keynote address and 75-minute follow up session on Thursday, July 11.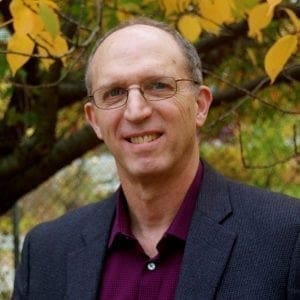 An Old/New Cornerstone for a Healthy Democracy
Dan Rothstein is Co-Director of The Right Question Institute, and co-author of Make Just One Change: Teach Students to Ask Their Own Questions and Partnering with Parents to Ask the Right Questions. Dan offers an active learning keynote exploring the latest, most innovative ideas about the intellectual and democratic implications of students learning to formulate their own questions. His work is informed by the creative ingenuity of nearly a half million teachers – including many in New Hampshire – who use the Question Formulation Technique in classrooms around the world. Dan will invite you to think about the authentic challenges of educating a new generation of learners who are ready to use democratic habits of mind to build a more robust democracy.
Pulling it All Together: A Role for NH Educators in Creating a New Theory of Learning Based on Students' Questions
This follow-up workshop to Dan's keynote address will explore how NH educators can contribute to an emerging theory of learning based on students asking their own questions. You will have an opportunity to participate in a newly developed exercise on how to make explicit the kind of metacognitive thinking that occurs when students are learning to ask their own questions. We will discuss the implications for fostering greater student engagement and intellectual growth.
This event is open to all.