This event is not open to the public. 
Facilitator: Andrew Minigan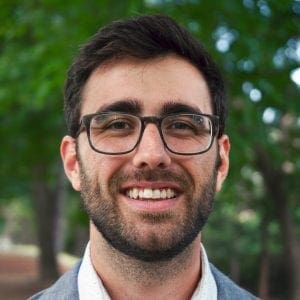 Andrew P. Minigan is the Right Question Institute's (RQI) Director of Strategy. He facilitates active learning experiences for educators, faculty, researchers, and students in both K-12 and higher education, and he has worked with tens of thousands of learners from around the world.
Andrew conducts research and consults on other researchers' empirical work, and he also designs new learning experiences and curricula to support educators, researchers, and learners. He is a Co-P.I. on a National Science Foundation funded research grant to develop a strategy so researchers can learn how to formulate better, more transformative research questions. He is also a P.I., with Sarah Westbrook, on a Library of Congress grant that will provide learning opportunities for educators around the country, especially those working with traditionally underrepresented students, so they may learn a strategy to facilitate more effective student-driven inquiry on primary sources.