Participants who attend this featured evening session will have a better understanding of the steps of the QFT, the value of teaching students how to ask their own questions, and some new ideas on how the QFT may help to support their work.
This evening session will include:
an overview of the need to teach the skill of question formulation

an active learning experience with the QFT

an analysis and unpacking of how and why the QFT works

a review of a few QFT examples from across subjects areas in the K-12 classroom

Access free, powerful educational resources on www.rightquestion.org and follow Andrew on Twitter and LinkedIn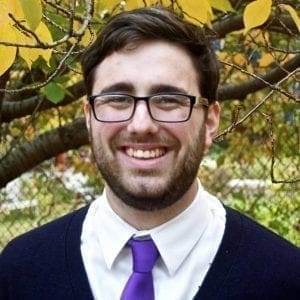 Andrew P. Minigan is the Right Question Institute's (RQI) director of strategy for the Education Program. He is a co-principal investigator (Co-PI) on a National Science Foundation funded research grant to help researchers, including doctoral students and faculty in higher education, learn how to formulate better, more transformative research questions. He has facilitated learning experiences for faculty and doctoral students at Brandeis University, Northeastern University, the University of Connecticut, the University of Massachusetts Lowell, Mt. San Antonio College, Citrus College, and the University of Prince Edward Island. Hundreds of faculty and students from around the country have participated in his active learning experiences, including a recent webinar for the American Society for Engineering Education. Andrew has written on the importance of question formulation and its connection to curiosity for Education Week, Social Education, Educational Leadership, and PBS.