Luz Santana, Co-Director of the Right Question Institute and Co-Author of Make Just One Change: Teach Students To Ask Their Own Questions, will be leading two sessions.
On Tuesday, July 16, she'll lead a pre-conference master class: "Teaching Students to Ask their Own Questions: A Simple Pathway for Building Curiosity and Deeper Learning."
On Wednesday, July 17, she'll lead a learning workshop: "How to Build More Effective Partnerships with Families."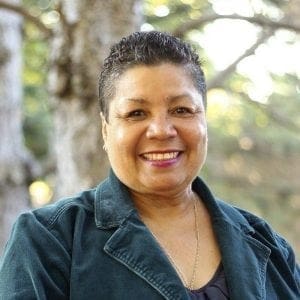 How to Build More Effective Partnerships with Families
Envision a community where schools and families come together in partnership to best support children's education, where parents and guardians ask questions to actively participate in decisions that affect their children, and where educators work with parents to build fundamental partnering skills.
In this session you will learn how to use the Right Question Strategy, a flexible tool that can be implemented immediately into existing work with parents and families. It does not require additional staff, budgets or administration.
Through active-learning and skill-building exercises, you will explore core principles and a set of simple, effective methods for strengthening partnerships between schools and families.
At the end of the day, participants will walk away inspired and excited, with a clear action plan and the ability to implement the strategy in their schools and communities immediately.
Teaching Students to Ask their Own Questions
Imagine classrooms alive with students actively formulating their own questions, learning how to improve their questions, and strategizing about how to use them.
The ability to ask questions is both a thinking and learning skill and a democratic habit of mind that is now more important than ever. Students who learn to ask questions become more curious and engaged, take more ownership of their learning, and begin to learn more deeply. Moreover, they gain practice with a critical-thinking and participation skill that is a cornerstone of civic engagement and getting your voice heard. By teaching this skill to students, educators can become a catalyst for a stronger, equitable, more inclusive democracy and society.
This half-day interactive session will examine the Question Formulation Technique (QFT) as an evidence-based strategy that activates three different thinking abilities: divergent thinking, convergent thinking and metacognition. Participants will have an opportunity to experience the QFT and see examples of how it is used. They will unpack how it works, plan how to integrate it into their practice, and reflect on the importance of all students learning to ask their own questions.
This event is open to the public.