by Greg Graham
How can we hold our students more accountable for their learning?
This is a common question heard in schools today. We have asked this question many times in our own school. Are we asking the right question? Should we focus on student accountability or provide more opportunities for students to invest in their learning?
As Assistant Principal at a suburban high school northwest of Austin, Texas we have, for the last few years, focused our efforts to improve student engagement. If the tasks our students perform are more engaging, we believe they will learn more. We tried a variety of strategies,and experienced good results. However, after our teachers and administration reviewed observations of classrooms last year, we continued to hear that Not all students are engaged in their learning. Some students can "hide" during a lesson. We also wanted our students to more deeply engage in their learning. Currently our goal is for our students to own their learning, and even direct their own learning.
From these questions, we noticed a paradigm shift taking place.
Earlier this school year, we provided training on inquiry strategies for our faculty. Initially, we focused on improving our teachers' skills in asking and writing questions. In a conversation about these techniques with one of our teachers, Sarah Ambrus, she asked me a question: "Why can't our students write their own questions?" This was a powerful question and something Sarah and I started studying. How can our students ask their own questions? What would happen to their learning? Would our students be more engaged? From these questions, we noticed a paradigm shift taking place. How can we change the dynamic in the classroom from the teacher asking all of the questions to the student asking more questions?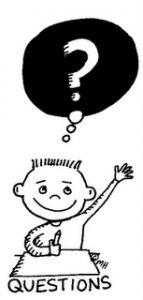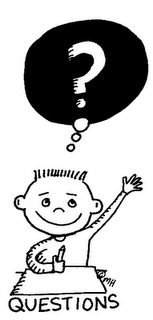 In our search for how we could make this change, we read A More Beautiful Question written by Warren Berger. Mr. Berger writes about living with a question. As we read through his book, we discovered that we were living with questions of our own. How can we give more opportunities for students to ask questions? What would happen if students asked more questions? How would students asking more questions benefit them in their learning? In his book, Mr. Berger referenced the Question Formulation Technique (QFT) from Make Just One Change by Dan Rothstein and Luz Santana. I immediately bought the book, and started using the QFT in my own work as an assistant principal. I found that I started asking better questions to improve processes and solve problems.
We introduced the QFT to some teachers at our school. A teacher who works with struggling readers used the QFT in her class. Her students dislike reading, to say the least. She used a novel her students would be reading as a Question Focus. She introduced the rules of the QFT, then gave her students time to write their own questions in groups. Her students were more involved in asking questions than with any other activity they experienced in class. Her students actually started competing to write the most questions. The students accomplished all of this just by looking at the book like many of us would do in a library or bookstore. It was a very important life skill for these students to experience. The QFT was an opportunity for our students to develop their own curiosity about the novel. The students could not wait to begin reading and asked everyday if they would read their novel in class.
The QFT was an opportunity for our students to develop their own curiosity
Sarah and I were recently able to share what we learned about student inquiry at our school district's annual Continuous Improvement Conference. We recruited some students to help lead small groups through activities that encourage students asking questions. We purposely chose students to lead the session because we believe in the power and impact students can have on educators.
Our students gave participants the rules for the QFT. Our Question Focus was the statement, "Educators should prepare students for careers that do not yet exist." After the QFT, our students guided our teachers through some discussion questions about the QFT. I could sense that our educators were experiencing the same paradigm shift that Sarah and I experienced a few months before.
The act of asking questions starts the learning process.
Later that week, an English teacher informed me that she was going to try the QFT with her students. I asked if I could watch the QFT in action. As I quietly walked into the classroom, I saw students working together in groups on varied assignments about making inferences. Then the teacher announced to the students that they would start asking questions. She started the QFT by giving her students the Question Focus, "By making inferences, we can better understand what the author doesn't specifically state." At first, the students looked like they did not know what to do. Then, all of a sudden, it was like the whole class woke up! All students were deeply engaged in asking questions. I think we found what we were looking for to engage students. Not only were these students engaged, they were invested in the learning process, which is much better than holding them accountable.
Our teachers are now talking about how we can encourage our students to ask more questions. We are now talking more about students investing in their learning rather than holding them accountable. The act of asking questions starts the learning process. We have found the link to engaging our students more deeply in their learning. It is student inquiry, and the QFT is an activity that can be used at any time during the lesson cycle.
---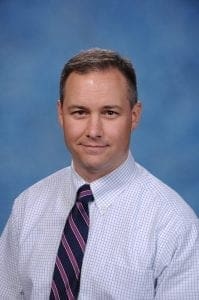 Greg Graham is an Assistant Principal at Leander High School in Leander, Texas. He is also a former World History Teacher and Football Coach with 16 years of experience as an educator. You can follow Greg on Twitter @greggraham.