Staff
The Right Question Institute values the perspectives and experiences of people from varying backgrounds. That value is reflected in our leadership and their stories. The Right Question Institute is led by Co-Directors Luz Santana and Dan Rothstein, who are part of the founding core of the organization. Additional senior staff: Lavada Berger, Deputy Director. For speaking engagements, contact us.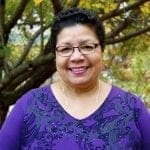 Luz Santana, M.A., has modeled in her own life – raising her family on welfare, working on the factory floor, going back to school and then sharing her new skills with others – much of what we aim to accomplish through the work of the organization. She is nationally recognized as a gifted designer and facilitator of educational programs that help all people, no matter their level of education or income, learn to think and act more effectively on their own behalf. She has served as a parent advocate in Lawrence, MA, and as an adjunct faculty member at the Springfield College – Boston Campus. She received a B.A. and Master's Degree from the Springfield College School of Human Services.  (email: Luz at rightquestion dot org)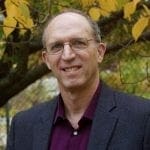 Dan Rothstein, Ed.D., has spent many years learning from the people with whom he has worked and has applied those lessons to designing strategies to promote more effective advocacy and citizen participation efforts. Prior to his work with RQI, he developed and implemented programs as a community educator, organizer, and urban planner. He served as Director of Neighborhood Planning for the City of Lawrence, Massachusetts, and was a Fulbright Scholar and one of the very few non-academics to be chosen as a National Academy of Education Spencer Fellow. He graduated from Harvard College and earned a doctorate in Education and Social Policy from the Harvard Graduate School of Education where he served as an editor of The Harvard Educational Review. (email: Dan at rightquestion dot org)
Lavada Berger, B.A., joined the Right Question Institute as Deputy Director in 2013. She is completely ecstatic about being able to do work like the work she imagined herself doing when she was four years old playing office and selling her artwork in the Seth Boyden housing projects in Newark, NJ. Her work with RQI focuses on organizational design and effectiveness — not very different  from when she was planning to spread her artwork and effectively manage her stacks of paper. She first started working with RQI as a freshman at Harvard College and has maintained close ties — as a board member and now Deputy Director — because of its mission to promote microdemocracy in communities like her hometown of Newark, NJ. Prior to 2013, she was a third grade teacher at North Star Academy in Newark, NJ and a strategy consultant with Monitor Deloitte. Her students continue to inspire her to work so that all students build the very powerful skill of asking questions on their way to being innovators and change agents. (email: Lavada at rightquestion dot org)
Jenny Gamson  joined RQI this past summer 2014 as a consultant, working on the planning and promotion for our education seminars. This fall, she is excited to be expanding her role with RQI as the full time Training and Education Manager. Prior to working at RQI, Jenny worked in several nonprofit organizations and educational institutions in a variety of capacities including program management, community relations, event planning, fundraising and training. Jenny holds a BA from the University of Michigan and a MS from Wheelock College. Jenny hails from the Midwest and now lives in Newton with her family. When not strategizing how to bring RQI's message to more people, Jenny enjoys family, friends, occasionally walking her dog, listening to NPR's This American Life, and cooking. (email: Jenny dot Gamson at rightquestion dot org)
Marcy Ostberg was introduced to RQI while she was working as a High School Biology teacher at the Boston Day and Evening Academy (BDEA) and now joins the staff as the Education and Strategic Projects Manager. She used the Question Formulation Technique (QFT) to develop research questions in advanced biology and to reflect on observations in experiential project-based modules on topics such as sustainability and environmental justice. While at BDEA she advaned the garden program and worked with the Museum of Science on an air pollution participatory research project. In 2011 she received the Boston Youth Environmental Network Green Teacher Award. Marcy went on to study Urban Environmental Policy and Planning at Tufts University. She helped develop a new undergraduate course on Climate Justice and developed workshops about food justice and zero waste, all of which incorporated the QFT. While at Tufts she founded the Tufts New Economy student group, for which she received the Robert P. Guertin Student Leadership Award. (email: Marcy dot Ostberg at rightquestion dot org)
Fellows
Jay Dodd, native of Los Angeles, CA, recently graduated from Tufts University with a Bachelors in Sociology and English. After a 9-month internship with the Right Question Institute, he is excited to join RQI as their Community Engagement Fellow where he can combine his passion for social media and addressing social inequalities. When not strategizing outreach for RQI, he also blogs for the Huffington Post and dances in the Boston area and writes poetry. A new addition to the team, Jay is ready to be a resource for any and all who want to learn more about the Right Question Institute. (email: Jay dot Dodd at rightquestion dot org)
Board
The Right Question Institute Board provides strong support for the work of RQI staff to develop a new model for building capacity in low-income communities, for identifying ways for systemic integration of RQI methods and for the development of the concept of Microdemocracy. The Board includes a former Head Start parent, professionals in various fields, and all bring with them a wide range of civic expertise.
Executive Committee
Mary Wendell, President: Mary Wendell is a volunteer for various non-profit organizations. She currently chairs the Board of Trustees of the Forbes House Museum in Milton, MA and serves on the Board of Overseers for the Epiphany School in Boston. She is a former trustee of Middlebury College of which she is an alumna.
Diane Englander, Vice-President: Diane Englander is an artist whose previous work was as a management consultant to non-profits, both independently and on the staff of Community Resource Exchange in NYC. She is a graduate of Harvard College and Harvard Law School.
Members
Agnes S. Bain, Treasurer: Professor of Government, Suffolk University
Macky Buck, Clerk: Family day care provider and early childhood educator
Gail Fuller: Vice President, Communications and Marketing, Rebuilding Together

David Guberman: Chief Counsel, Massachusetts Department of Workforce Development

Dan Rothstein: Co-Director, The Right Question Institute
Stephen Quatrano: Cisco Systems, Inc.
Enid Shapiro: Social Work Consultant, Simmons College Incorporator
National Advisory Board
Archon Fung: Ford Foundation Professor of Democracy and Citizenship, Kennedy School of Government, Harvard University
Craig Kennedy: President, The German Marshall Fund
Bill Kovach: Chair, Committee of Concerned Journalists
Martha Minow: Dean, Harvard Law School
Wendy Puriefoy: Past President, The Public Education Network
Funding
Financial support for RQI comes from three sources: Individual donors, Service-related revenue and Foundation grants.
Individual Donors
We are deeply grateful to the many individual donors who provide essential support for the work of The Right Question Institute (RQI). Donors support the:
development of RQI's innovative educational strategy that helps people learn to become more self-sufficient
dissemination of the strategy to organizations and programs all around the country
development of new methods and new ideas for building the capacity of all people, no matter their educational or literacy level, to participate in democracy on all levels and to make democracy work better.
Service-related revenue
We also support our work with income from providing consulting and training services as well as through sales of materials and curricula.
Foundation Grants
RQI's innovative work also receives strong support from private foundations. The following are some of the funders who have supported our work in various fields:
The Boston Foundation
Bushrod H. Campbell and Adah F. Hall Charity Fund
The Cabot Family Charitable Trust
Carnegie Corporation
The Germanacos Foundation

Germeshausen Foundation

Herman and Frieda L. Miller Foundation

Jane's Trust
The Jane B. Cook 1992 Charitable Trust
The Joyce Foundation
The Nellie Mae Education Foundation
The David and Lucile Packard Foundation
Partners HealthCare Community Benefits
The Proteus Fund
The Rhode Island Foundation
Rita Allen Foundation
Rockefeller Brothers Fund
The Wallace Foundation
The Whitman Institute
We're powered by Podio – a new type of collaboration software where sharing, communicating and getting work done takes place in one online platform – fully customizable through the unique ability to create your own apps.