This fall, the Right Question Institute's Legal Empowerment Program is offering four webinars that will teach a practical method to strengthen people's sense of agency and voice as they navigate systems, including legal systems.
See the schedule below and in the events section. Participants are encouraged to join the one webinar that most interests them — although everyone is welcome to join as many as they want.
Build skills for self-advocacy
These webinars are intended for anyone who is interested in building people's skills for self-advocacy. They will be especially relevant to people working on the front lines of:
Legal services
Criminal justice
Adult education
Youth advocacy
Direct services
Community-based organizations
Public agencies
Attendees will learn how to build people's capacity to advocate for themselves and take action on their own behalf in all places where decisions are being made that affect them — in the legal system and beyond.
Webinar schedule
Click on the links below to register.
October 26: Fostering client agency by building self-advocacy skills: A practical and powerful strategy for lawyers, advocates, and service providers
October 27: Building the self-advocacy skills of youth and families: A practical and powerful strategy for youth advocates, education lawyers, and service providers
November 30: Legal empowerment in practice: A simple and powerful strategy for building client agency
December 1: Legal empowerment and criminal justice: A simple and powerful strategy for advocates and professionals working in carceral settings to build client agency
Each webinar takes place from 1 p.m. to 2 p.m., Eastern time.
Naomi Campbell, director of RQI's Legal Empowerment Program, and Luz Santana, co-director of RQI's Democracy-Building Program, will facilitate the webinars.
About the the Right Question Institute's Legal Empowerment Program
Legal professionals and advocates in low-income communities can play a key role in fostering greater client agency and empowerment. When you share RQI's simple and powerful skill-building tools as part of your ongoing work, clients acquire essential and transformative skills for asking their own questions and participating in key decisions. Clients become more effective at navigating systems and advocating for themselves and their families. The impact is immediate and has lifelong value.
RQI provides resources and training to attorneys, social workers, court navigators and community justice volunteers who use our tools to foster greater client agency and empowerment.
About Naomi Campbell: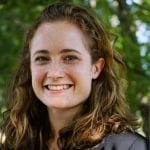 Naomi Campbell is an attorney and director of the Legal Empowerment Program at the Right Question Institute. She partners with legal professionals to adapt RQI's methods for legal practice settings serving low-income communities. She also collaborates on RQI's voter engagement, school-family partnerships, health care, and social services programs. Prior to joining RQI, Naomi was a legal fellow with Centro de los Derechos del Migrante (CDM) in Mexico City, where she supported migrant workers in defending their rights as they moved between their home communities in Mexico and their places of work in the United States. She has also represented asylum-seekers and was a teaching assistant for cross-disciplinary negotiation courses. Naomi earned her J.D. from Harvard Law School and was admitted to the New York Bar in 2018.(See Naomi's article, From Service Delivery to Capacity-Building: a Scalable Approach to Legal Empowerment, in Social Innovations Journal.)
About Luz Santana:
Luz Santana is co-founder of the Right Question Institute and co-author of Partnering with Parents to Ask the Right Questions (ASCD) and Make Just One Change: Teach Students to Ask Their Own Questions (Harvard Education Press). Luz is an adjunct lecturer on education at the Harvard Graduate School of Education, where she teaches a course called Building Nimble and Democratic Minds: From Practice to Theory and Back to Practice. She has also been a co-principal investigator on a National Science Foundation grant to improve doctoral students' question-asking abilities. Luz has spent more than 30 years as an advocate for students, parents, schools and low-income communities. She came to the U.S. mainland from Puerto Rico, and her experiences navigating the welfare system and other public institutions while earning an associate's, bachelor's and master's degree – and raising a family – have shaped her approach. She is now a nationally recognized educational innovator, facilitator, and keynote speaker in English and Spanish who has designed a wide range of participatory learning curricula in many fields, including parent engagement, adult education, social services, health care, immigrant advocacy, neighborhood organizing, and voter engagement.