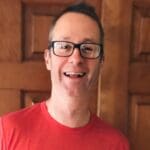 Joshua Beer has been teaching for over 13 years at the middle and high school level. For nearly a decade Joshua has been using the Question Formulation Technique to help students think deeper and more broadly. This year the "Why Vote?" Tool has become another great way for him to activate student curiosity and learning. Joshua teaches social studies at his alma mater, Fall Mountain Regional High School, in Langdon, New Hampshire, and lives with his wife and two young children in Walpole, New Hampshire. Please feel free to contact Joshua at jbeer2@sau60.org.
---
Every four years, social studies teachers across the country are presented with a great opportunity to help their students understand the electoral process, get to know the candidates and their positions, and, for many students, get their first look into the world of politics.
This year a new, engaging resource, the "Why Vote?" Tool, was available to help students examine the myriad reasons why a citizen should vote in their local, state, and national elections. A few days before the election I took one class period to try out the "Why Vote?" Tool.
I teach at a small rural high school, and in all three of my classes — Freshman Honors Seminar, US History College Prep, and Team Taught U.S. History General, both classes for juniors — we had been following the election season. During this highly contentious and divisive election cycle, my students' interest in the candidates and election results were particularly high. However, I wanted my students to move beyond simply wanting one person or another to win the election, and to think about how their preferred candidate might govern once they were in office. We also discussed how November 3 was not only an opportunity to vote for president, but also an opportunity to vote for our senator and representative in Congress as well as state and local candidates for office. And all of these candidates — from the president to the county attorney — will be making decisions that could have a major impact on our lives. Students understand this at a surface level, but the "Why Vote?" Tool helped make this knowledge real and personal.
The first step in using the "Why Vote?" Tool is for students to review the easy-to-understand icons and brief descriptions of all the services our government provides, and then chose the three most important services to them. As students were doing this and occasionally asking clarifying questions, I could start to see the light go on in their heads. As they all shared their top three services, so many of them mentioned how they didn't know the government provided service X, Y, or Z. Knowing a little bit about my students' lives, I can see how their own personal and family lives influenced which services they focused on. The student whose mother had breast cancer was concerned about Medicaid, and another student who is on the free and reduced-price lunch program wanted someone who would protect free food programs. Students also began asking questions on whether the people we vote for, at the local and national level, could make decisions about these programs. I could sense the shift in students' understanding that the government provides countless services, but the people we vote for are the ones who make critical decisions about how those services are run.
As we moved through the rest of the tool, a wonderful class discussion ensued about the resources the government provides and why. As we are in New Hampshire — the "Live Free or Die" state — a few of our more libertarian students wondered if the government should even be providing some of these services. Our next discussion about the process of voting, and the questions they asked, allowed me to answer some insightful queries and dispel some myths about the voting process. The one observation that stuck out to me, which was voiced by several students, was how easy it is to vote. Though there is some paperwork and time involved, many students assumed the process of voting was much more daunting than it really is.
After we completed the steps of the "Why Vote?" Tool and wrapped up our discussions, I asked students to reflect on their experience. Their statements and reflections illustrated to me how much they learned from this process but also how it leads to more action. You can read a sampling of student reflections below. When I reflected on using the "Why Vote?" Tool I was struck by its ease of use. This should not have been a surprise, because similar to the Question Formulation Technique, the folks at the Right Question Institute have designed an activity that is incredibly easy to use but delivers powerful results. In one class period, my students were guided towards thinking deeply about the services the government provides, how those services impact our lives, and how the people we vote for can have a profound impact on those services, and hence our lives. I can't think of a worthier way to spend one class period than that.
Below are some sample student reflections on using the "Why Vote?" Tool:
"I learned that the government funds many things such as healthcare, schools and housing. I also learned that when I vote it would make the most sense to vote for someone who's beliefs and plans for government funded activities aligned with mine."
"If you don't vote you give up your voice/choices."
"I was able to critically think about why I want to participate in voting especially after learning more about what our country's politicians are working on improving and establishing. I would ask a candidate for more information on healthcare especially considering the global pandemic we are currently going through."
"Put people that want the same things as you in office. You can somewhat change where taxes go to and what is focused on."