Historical newspaper articles about the Spanish Flu of 1918, provided by the Library of Congress, can serve as powerful Question Focus material for students to ask questions about infectious diseases and society's response.
March 18, 2020.
---
Graphs charting infection cases. Maps tracing the path of disease across the globe. Photographs of people wearing face masks. Advice from scientists. News of quarantines.
The newspapers of 1918 look eerily similar to the websites of 2020.
The Washington Times, on October 6, 1918, published a story called, "Facts About the 'Spanish Influenza' and How to Protect Yourself Against It."
Face masks, it reported, are "entirely doing away with danger of communicating the infection."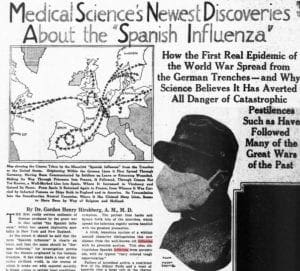 On November 15, 1918, the city health officer in Pullman, Washington, published an announcement that "Quarantine is Lifted," but "the danger is not over."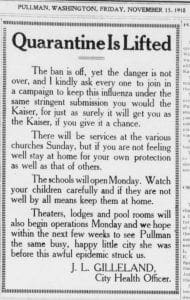 On December 21, The Logan Republican, in Utah, published a familiar-looking chart of "quarantines, cases, and deaths."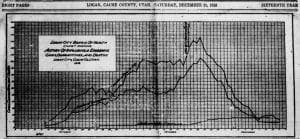 Some teachers and students are now exploring the Spanish Flu of 1918 as a way to better understand what's happening today with COVID-19.
A valuable resource is the Library of Congress, which has curated a collection of historical newspaper articles about the Spanish Flu.
Many of these articles contain excellent Question Focus material for the Question Formulation Technique.
Find additional resources here
---
All images can be found at the Library of Congress: https://guides.loc.gov/chronicling-america-spanish-flu/selected-articles
About the author: Chris Orchard is senior communications associate at the Right Question Institute. Email him at chris.orchard@rightquestion.org.