February, Black History Month, is an opportunity for students to dig deeper into the experiences and contributions of Black Americans — to think like historians by asking questions about the individuals, groups, and events that have shaped our common past and continue to shape our future. Here are a few resources to help spark student questions and learning.
Finding primary sources for Black History Month
The Question Formulation Technique (QFT) and primary sources are a powerful pair in the classroom. For the past two years, The Right Question Institute has been working with the Library of Congress Teaching with Primary Sources program and other TPS Consortium partners on a grant-funded project to develop free online professional learning for teachers across the country. As a result, primary sources have become a go-to resource for QFocus design on any topic. For five ways to pair the QFT and primary sources for Black History Month, check out this these ideas.
The Library of Congress has a treasure trove of digitized primary sources, including photos, music, videos, memoirs, and much more. It even has audio recordings of people who were, as children, enslaved. Here are some pages where you can find interesting primary sources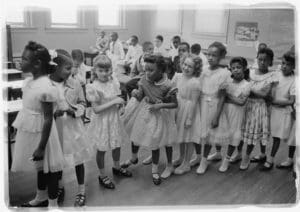 Here are some related blogs you may find interesting:
Additional resources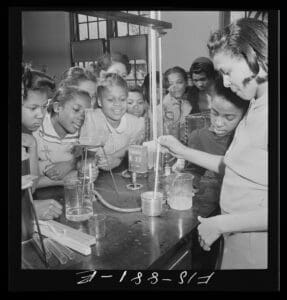 A number of organizations have lesson plans, blogs, collections, and other resources you may find useful. Here are just a few:
---
Top photo credit: Library of Congress, Prints and Photographs Division, LC-DIG-fsac-1a35371.