We all have a favorite quotation. Maybe it hangs on the wall of our classroom, in our office, or even inside our heads. We love quotes because they are short, provocative, and capture our attention in a way that touches our heart and mind.
Consider these classics:
"The only thing we have to fear is fear itself." Franklin Delano Roosevelt
"To the world you may be one person; but to one person you may be the world." Dr. Seuss
"Your silence will not protect you." Audre Lorde
"Truth is the only safe ground to stand on." Elizabeth Cady Stanton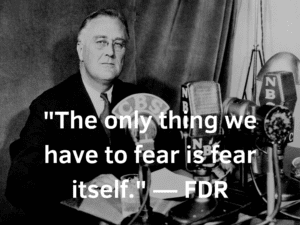 Used with the right teaching strategy, quotes can be great question-generators and conversation starters. Here are two methods I've used in conjunction with quotes that have been extremely effective for me in face-to-face, hybrid, and virtual classrooms.
The Question Formulation Technique (QFT)
The Teach Different 3-Step Conversation Method
During the pandemic, I've used this quote from Greek playwright Sophocles to employ both of these strategies in a virtual setting:
"There is no success without hardship."
Method 1: Question Formulation Technique (QFT)
After posting the Sophocles quotation in the chat, students created an individual Google Doc and typed out three to five questions that the quote inspired. I then used the Zoom breakout room feature to get them into groups of three and had them copy/paste their three to five questions on a shared document. They flipped their questions from open-ended to closed-ended (and vice versa). They then picked their top three questions, came back to the main group, and a representative typed in their three favorite questions into the main classroom chat.
Here is a small sampling of the questions they came up:
What exactly is success?
Can you have success without hardship?
What kinds of hardship?
Should hardship be necessary to have success?
Students explained why they chose their questions and why they were important. It was a great way to reveal their thinking patterns and encourage them to consider a theme (hardship) in depth. I thought it was really interesting how they began to question the whole definition of success. Was it having money? Fame? Or simply a personal sense of accomplishment?
The culminating assignment was for each student to type out an answer to one of the questions using their experiences in the pandemic as inspiration for their thinking. I used this as a social-emotional learning (SEL) opportunity to help kids process what is going on in their lives. It went great!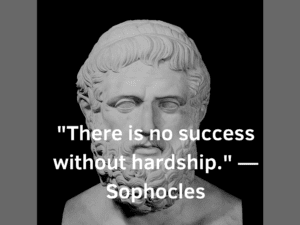 Method 2: Teach Different 3-Step Conversation Method
With the same Sophocles quotation in a different class, I started a SEL conversation around the theme of hardship using Teach Different's conversation method.
Here's how:
Students filled out this Google Form a day or two before the conversation. On the form kids read the quotation, wrote out the claim that Sophocles is making in their own words, and then disagreed with it. They also gave a preliminary answer to an essential question: Do you have to suffer to be successful?
I reviewed the spreadsheet of their responses to understand what they are thinking about and highlighted ideas I wanted to make sure to bring up in the conversation.
On conversation day, I posted the Sophocles quote in the chat box and the kids started talking about it. Since they already shared their thoughts on the Google Form the day before, they were ready to go! My role was to keep the conversation moving by pulling out ideas from the spreadsheet and encouraging shier students to speak up.
For the evaluation, I told the kids to answer the essential question again in light of what they learned. Their thinking had become much more sophisticated.
What's so great about both of these strategies is that students of all ability levels can succeed, including English language learners and diverse learners who often struggle more with language acquisition and sophisticated vocabulary. Quotations fuel students' agency to ask questions and participate in conversations in a way that makes learning matter to them.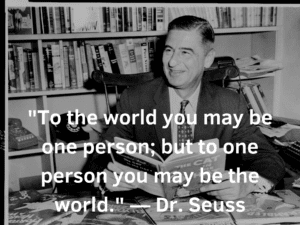 Changing our practice is hard and takes patience but it's worth it sometimes. Perhaps we can take a little inspiration from a famous quote:
"A journey of a thousand miles begins with a single step." Chinese Proverb
If you have any questions about either of these strategies or want to learn more about workshops using the Teach Different method, please feel free to email me at dan@teachdifferent.com.
---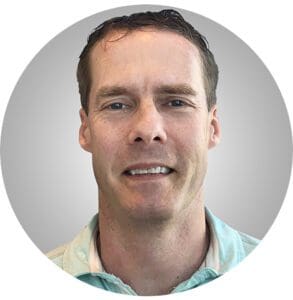 Since 1993, Daniel Fouts has taught government, U.S. history, and philosophy in the Chicagoland area. He is also the co-founder of Teach Different. In that capacity, he teaches online workshops on the 3-Step method in collaboration with the National Council for the Social Studies, as well as to schools and districts across the country.
Follow Daniel Fouts on Twitter @dmfouts and @iteachdifferent