In an era of fake news, "fish gape," Instagram selfies, and political Tweets, students need tools to navigate and analyze our media landscape. By learning to ask their own questions about media, and by using questions to engage in rigorous analysis, students can strengthen their ability to think critically about the media-saturated world around them. Here are ten Question Focuses to help students generate questions about media and jumpstart learning in your classroom.
By Chris Orchard
March 6, 2017
A generation ago, if students occasionally watched the nightly news and cultivated a levelheaded approach to Cosmopolitan and Joe Camel, they were well on their way to becoming well-informed, well-adjusted, lung-cancer-free members of broader society.
Today – as if the maelstrom of selfie sticks, swiping right, curated Instagram accounts, and cyberbullying weren't enough – students must learn to navigate filter bubbles, fake news, information overloads, and whatever new technologies and trends future decades throw at us.
Our relationship with media has never been simple, but it's arguably getting more intense.
In fact, Education Week argues "media literacy is suddenly a front-burner issue for schools," where "educators find themselves behind the eight ball" in an effort to help students contend with things like fraudulent online stories, biased messaging, and the untamed wilderness of social media.
Outside school, parents grapple with issues of media consumption, too. According to the Pew Research Center, almost all parents (more than 90 percent) have discussions with their teens about appropriate online behavior and content.
Such challenges present opportunities. Helping students wrestle with today's complex media culture may support other priorities shared by schools and parents. For instance, some research suggests media literacy training helps adolescents make healthier choices. Other research discusses possible connections between media literacy and the ability to engage in critical thinking and metacognition – skills at the core of academic curriculums.
In speaking with Lawrence Paska, executive director of the National Council for the Social Studies, Education Week observes an important part of media literacy is "asking key questions."
That's our (somewhat nerdy) bat signal.
We think the Question Formulation Technique (QFT) can be a resource to help students develop media literacy by exploring a variety of topics: methods for assessing quality journalism; differences in media platforms; issues surrounding celebrity, entertainment, body image, and appearance; ideas about things like "gatekeepers;" and the role of technology in our media landscape, to name a few.
Helping students build media literacy skills is valuable in its own right. At the same time, this work can dovetail with multiple academic subjects and teaching goals. The world of journalism is filled with charts, graphs, statistics, and scientific claims – some more academically robust than others – that could illuminate various topics in math and science. A relevant newspaper clipping or YouTube video could set the stage for modules related to history, civics, economics, and other social studies. By incorporating thought-provoking pieces of media into the classroom, you can jumpstart student questioning and help provide space for critical thinking about complex information. This work does not necessarily have to be a detour from a carefully planned curriculum. Rather, it can be used as a shortcut to engage students and support your existing teaching and learning goals.
Below are ten QFocuses intended to serve as a springboard for using the Question Formulation Technique to explore media literacy in your class. If you're new to the Question Formulation Technique, we recommend reading this introduction to the strategy.
Ten QFocuses to Build Media Literacy Skills
1) News in newspapers is better than news on a screen.
2)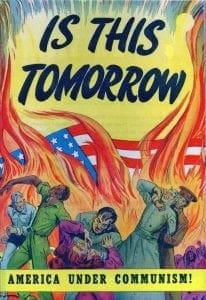 3) Citizen journalists are more powerful than traditional journalists.
4) In the age of social media there is no space for a national conversation.
5) New media is good for democracy.
6) "The unwatched life is not worth living." (Title of an essay by sociologist Joshua Gamson.)
7) With social media it's easy to become a celebrity.
8)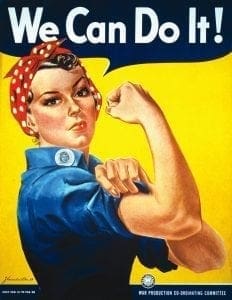 Wartime propaganda
9) Watch this New York Times video and consider the following statement: Around the world, large technology companies are more powerful than governments.
10) Listen to Franklin Delano Roosevelt's first "fireside chat" from March 12, 1933, and consider the following statement: New media is a politician's most powerful tool.
We hope this list sparks some creative ideas. If you're inspired to develop your own media-literacy lesson plan using the QFT, our online planning tool may help. Also, please share your ideas and experiences with us. Log into the Educator Network to add your thoughts, and comment below about how you might use the QFT for media literacy with your students.
Discussion
Most of these QFocuses can stimulate student thinking and tie into lessons about journalism, news, entertainment, celebrity, and new media – issues at the heart of our media culture. However, as noted above, you could use the Question Formulation Technique to build media literacy skills within the framework of other disciplines.
As an example, the QFocus about Roosevelt's fireside chat is intended for a U.S. history lesson about the Great Depression. In addition to students asking about the historical context of the first fireside chat, the educator may want students to use their questions to explore issues about banking, economics, the use of primary sources in history, the power of emerging media technology (in this case, radio), and the role of the bully pulpit in the presidency. For instance, the lesson may culminate in a research paper where students question the use of radio in Roosevelt's time in comparison to the use of Twitter in today's political climate.
Some QFocuses on this list are presented without examples of media. However, during the "next steps" phase of the Question Formulation Technique, the teacher may want students to answer their own priority questions by finding examples of media that illustrate various points. In doing so, they would be seeking empirical evidence to illuminate their questions or support their ideas. You may encourage students to discuss their findings by making media-heavy presentations to classmates, which could be lively and engaging for everyone.
Ideally, whether presented as a QFocus or emerging organically during the Question Formulation Technique process, students will analyze one or more real-life examples of media.
Share your thoughts and experiences
RQI is continuously learning from educators in the field. Much of this is done through the RQI Educator Network, which has more than 24,000 members around the world. Join the conversation and find a number of education related forums, resources, and online tools for using the Question Formulation Technique. You can also find us on Twitter and Facebook.